Festival of Place
Tuesday, 07 Jul 2020
8:30 AM - 9:00 PM
Tobacco Dock, East London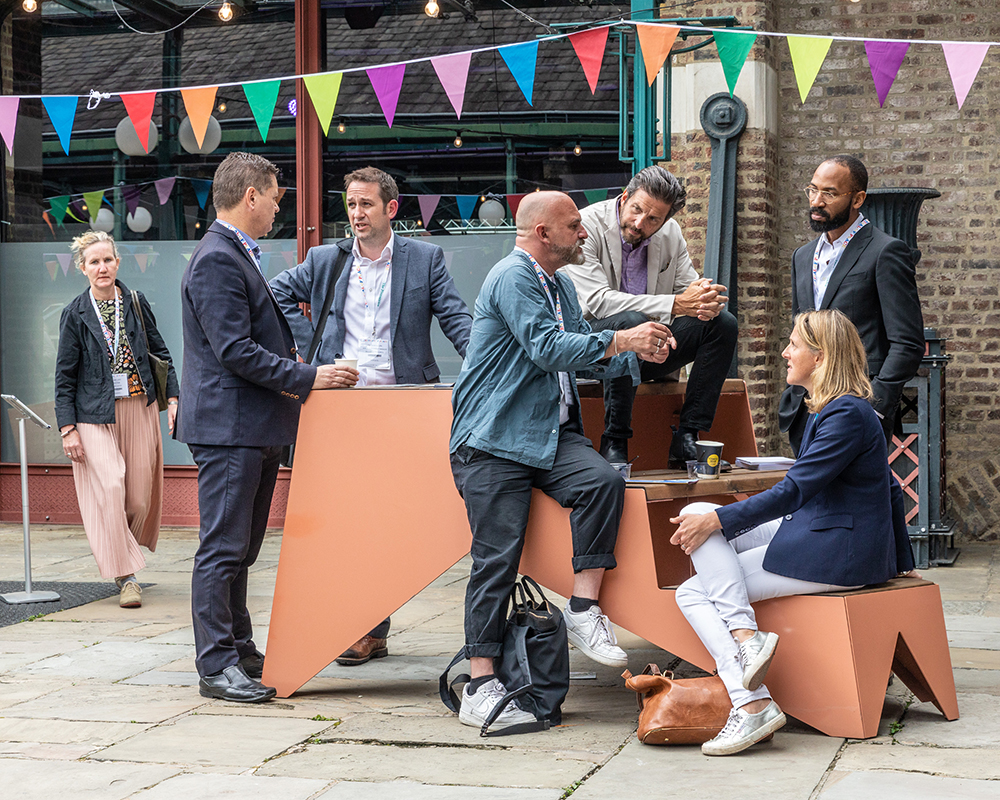 Contact Name Contact Surname
Contact Email
Industry Partners

Architecture & Design Scotland

British Property Federation
Agenda
Morning

Schedule of Events
---
08:30 - 09:00 Registration and coffee
---
09:00 - 10:00: Towards resilience: How policy and finance is shifting
Investors, asset managers and developers are expected to declare
their exposure to climate change risk, and policy is shifting to
support major change. Find out how to adapt to make your
projects resilient, and the win-win of nature-based solutions
Alastair Mant, Head of Business Transformation, UKGBC

Christine Murray, Editor-in-chief, The Developer
---
010:00 - 10:30 Biodiversity Net Gain: Background and emerging trends
Developments will soon be required to increase the biodiversity on
site by 10% after development. Find out what you need to know
about the new metric will impact you.
Nick White, Net Gain & Green Infrastructure, Natural England
---
10:30 - 10:50 - Biodiversity Net Gain: Case study
Louise Clarke, Head of Sustainable Places, The Berkeley Group
---
10:50 - 11:10 - Coffee/tea
---
11:10 - 12:10 - LEVEL 5 - Making resilience add up
How do you choose where to put your money? Find out how
you can strike the right balance between investing in resilience
and the potential cost of risk in a fast-changing environment, plus
how insurance is changing.
Dr Kathryn Oldham OBE, Chief Resilience Officer, Greater Manchester Combined Authority
Alexandra Notay, Build to Rent Fund Director, PfP Capital
Chantal Henderson, Director of Commercial Finance, Grosvenor Britain & Ireland
Paul Berg, Partner and Group Director, Griffiths & Armour
Jack Wolstencroft, Client Services Director, Griffiths & Armour
---
11:15 - 12:10 LEVEL 4 - How to impact health and wellbeing
How can you positively impact the health and wellbeing of
residents through the social impact of your development
using nature.
Dr. Gemma Jerome, Director, Building with Nature
Marie Müller, Cognitive neuroscientist, UCL
Sarah Jones-Morris, Chair, Landscape Institute South West
Umi Baden-Powell, Engagement Manager, LB Newham (Public Practice)
---
12:15 - 12:45 LEVEL 5 - Designing for water: SuDS and floods case studies
Dirk van Peijpe, Director, De Urbanisten
---
12:45 - 13:30 - Lunch is provided
Vegetarian and vegan menu
Gnocchetti Sardi with confit peppers, pomodorino, fresh basil (vg)
Ratatouille with polenta croutons, toasted pumpkin seeds (vg)
Baked butternut squash topped with lovage herb crumb, feta and pomegranate (v) Root vegetable and coriander rosti with tamarind sauce (v)
Cherry tomato salad with pomegranate, green chilli and walnut (v)
Broccoli and butterbean salad with kale and spinach pesto (v)
Green salad, English chia seeds (v)
Rustic sourdough bread
---
---
13:30 - 14:10 - LEVEL 5 - Getting biodiverse with Dusty Gedge
Dusty Gedge, President, European Federation of Green Roof and Wall Association
---
14:10 - 14:55 - Circular economy: what you need to know
The circular economy is coming, how will this impact placemaking
over the next decade? What does it mean for design and construction?
Where do you start in rethinking the way you operate?
Duncan Baker-Brown, Director, BBM Sustainable Design
Lugano Kapembwa, Associate Director, Whole Earth Futures
Rob Miller, Associate, Greengage
15:00-16:25 - LEVEL 4 - The Circular Game: Learn through play
Salam Kaddouh, Senior Consultant, Sofies
---
15:00-15:10 - Coffee break

---
15:10 - 15:30 Designing for water Leeds: SuDS and floods case study
Martin Farrington, Development Director, Leeds City Council
---
15:30 - 15:50 - Glasgow's Smart Canal: SuDS and floods case study
Katie Hughes, Estates Director, Scottish Canals
---
15:50 - 16:10 - Designing for water: SuDS and floods:
Dean Bowie, CEO, GreenBlue Urban
---
16:10 - 16:30 - Resilience by design: case studies
Kevin Barton, Director, Robert Bray Associates
---